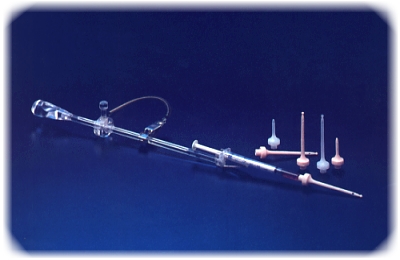 Unique Features and Advantages
The MaklerŪ Insemination Device serves as a syringe holder to keep the MaklerŪ Cannulas in place
Easy manipulation

Due to its length it is easy to introduce the MaklerŪ Cannula into the uterine cavity.

Sealing mechanism

Prevents the leakage of the injected sperm. It provides an excellent sealing by pressing the MaklerŪ Cannula against the cervix.

Adjustable

The pressure on the cervix can be adjusted by a clamp which is attached to the speculum.

Keeps the Cannula in place

No need to hold it during the entire procedure.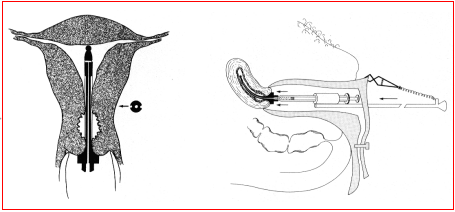 P.O.B. 7295, Haifa 31070, Israel,Tel.972 4 8251 651, Fax:972 4 8258 903,
E-mail:makler@netvision.net.il